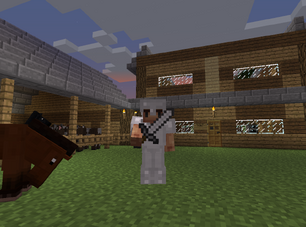 Mat is renown for his efforts towards protecting the realm from zombies. He is a specialist warrior and builds for his friends in his spare time. He is a close friend of Kentela and has built several structures with her.
Names: Mat, matman33, MatMan
Occupation: Zombie Slayer, Builder, Stablehand
Mat interrogated a zombie that was possessing Haskol's body and leeched information about the Pit of Vile. He set off to conquer it.